It was a great pleasure to work with Azim who really understand how to analyse business requirements and translate this into a very well designed PowerApp environment and COE ready for the future. Azim at all levels deliver high quality solutions and at the same time a team player who helps push the overall teams performance. Azim comes highly recommended.
Jan Haastrup
IT Delivery manager - SMART DCC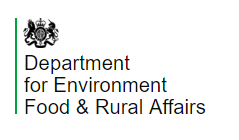 An absolutely fantastic RPA and MS Platform automation leader. A great guy, knowledgeable, hugely experienced, always delivers. Azim has been instrumental in the design of our new robot centre of excellence, he's helped recruit and then lead a wonderful development team. I wish I could keep him forever!!
Dave more
Service Owner - Digital Robotic Automation CoE at Defra